Hello,  my name is Scott Schneider. I am a technology professional in the Bay Area and also the owner of 
Schneider Advanced Concepts, LLC.
, a technology consulting firm located in downtown San Francisco. I am an enthusiast in many topics, such as Hydroponics, Technology, Volkswagens and Other old vehicles.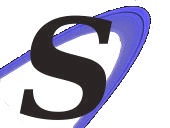 Schneider Advanced Concepts, LLC. provides specific services for improving the value of your existing Information Technology assets by implementing technologies to monitor, improve performance, and maintain client networks.  I primarily focus on providing consulting services pertaining to Infrastructure Diagramming, IT Management, Infrastructure Monitoring, Programming, and Web Page Design.
If you are interested in these services, please  contact me at scott@schneideradvconcepts.com. I look forward to discussing your technology needs.
I am also the Webmaster and Maintainer for this site, insanelyvolkswagen.com, as well as a few others. I strive to provide you with detailed and accurate original content in a professional manor. I created this site in the spirit of being an enthusiast. I am not a professional in relation to the subject matter of the content on this site (although, sometimes I would like to be).
Being human, I am not perfect, and some of the content might reflect this. If you want to discuss corrections, additional content, site expansion, or anything else that comes to mind, please contact me at webmaster@insanelyvolkswagen.com.
Sincerely,
Scott Schneider